About us
Management of the company
The General Manager of JAVNI HOLDING Ljubljana, d.o.o. is Zdenka Grozde, who has been at the helm of the Company since 2003. At the General Meeting of Shareholders of JAVNI HOLDING Ljubljana, d.o.o., held on 13 December 2017, the shareholders reappointed her as General Manager for another five-year term of office, starting on 1 April 2018.
Zdenka Grozde graduated from the Faculty of Law in Ljubljana in 1992. In 2001 she decided to pursue a master's degree in public administration studies. After completing her studies at the faculty she was employed by the Municipality of Ljubljana-Centre and then by the Housing Fund of the Ljubljana Municipality and the Ministry of Transport and Communications of the Republic of Slovenia where she was under-secretary in the Legal Department. At the Municipality of Ljubljana she was a legal consultant in the Business Premises Management Department and also the Deputy Head of the Mayor's Cabinet. Besides her regular work, she was also the President of the Committee for the Management and Control of the Sale of Property of the Municipality of Ljubljana and the secretary of the Municipal Election Committee. She also passed a professional examination in state administration and engaged in additional trainings in the scope of the European School of Local Self-Administration and for the managerial staff of the Municipality of Ljubljana. She was a member of the Supervisory Board of Holding Ljubljana, the company Ljubljanski sejem, while she is currently the Chair of the Supervisory Board of Tehnološki park Ljubljana.
In the past, during her term of office as General Manager of Javni Holding she was also the acting manager of the companies Javno podjetje Vodovod-Kanalizacija, Parkirišča Javno podjetje, Javno podjetje Ljubljanski potniški promet and Žale Javno podjetje.
She is a member of the Board of the Institute for the Public Sector of the Faculty of Economics at the University of Ljubljana. In the last few years, she has also lectured at the Faculty of Economics on the performance of public utility services and operations of public companies. She delivers lectures on these subjects in various seminars and participates in round tables where similar topics are discussed. Her extensive expert knowledge is highly valued in many project teams of the Municipality of Ljubljana.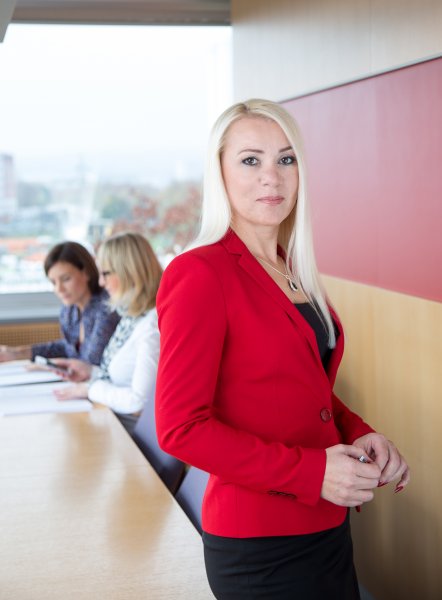 Zdenka Grozde